About the Journal
Focus and Scope
JYD has moved to a new platform. Submissions are now closed at this website. Please go to tigerprints.clemson.edu/jyd for new submissions. 
The Journal of Youth Development fills a unique and critical niche in the youth development arena: it is a place designed for bridging applied research and practice. In other words, it addresses issues and features studies  and practice efforts that have implications for those working with and on behalf of young people in youth-serving organizations and the intermediaries that support them.
To that end, we have refined our section policies below. We seek Feature Articles that address important topics, issues and trends, Research & Evaluation Studies that share new findings from approaches to applied research and evaluation, and Program & Practice Articles that present and discuss programs, practices, trainings and policies designed to inform and improve practice. These sections are peer-reviewed, and authors need to specify how their articles bridge youth development research and practice.
Our Resource Reviews share valuable resources and keep JYD readers abreast of important developments in the field. Our invited Thought Leader Commentaries provide cutting-edge thinking on major issues by leading figures in the field. Our Forum section stimulates discussion and debate about important topics and emerging issues in the field of youth development. These sections are editor-reviewed though suggestions for resources to review and thought leaders to invite are most welcome.
Peer Review Process
JYD uses a double-blind peer-review process, in which reviewers do not know the identity of the authors, and the identity of the reviewers is not revealed to the authors. JYD aims to complete the review process and provide feedback to authors within twelve weeks of submission.
Manuscripts judged to be of potential interest to our readership are sent for formal review, typically to two or three reviewers. Reviewers rate submissions on criteria including:
Significance: Articles should address topics that are relevant for and important to JYD readers. They should address key issues of youth development practice and/or research.
Originality: Articles should introduce new and innovative work and ideas. They should add to existing knowledge of best practice, research or theory.
Quality: Articles should meet high standards of intellectual and methodological rigor. They should be credible, valid and reliable.
Coherence: Articles should be clear, organized and well-developed. They should make sense, be well written, and easy for JYD readers to understand.
Application to Practice: Articles should have clear implications for practice that are useful, realistic, and relevant for practitioners' consideration.
The editors then make a decision based on the reviewers' advice, from among several possibilities:
Decline: This manuscript should not be accepted for publication.
Resubmit for Review: This manuscript needs majoy revision and further review.
Revisions Required: This manuscript shoudl be accepted with minor revisions.
Accept: This manuscript should be published as submitted.
We want the publishing process to be a positive one. We provide our authors constructive reviewer feedback and helpful editorial assistance. We are piloting a Publishing Mentorship effort to connect authors with a member of our Publications Committee to support their revision. 
Open Access Policy
This journal provides immediate open access to its content. Our publisher, the University Library System at the University of Pittsburgh, abides by the Budapest Open Access Initiative definition of Open Access:
"By "open access" to [peer-reviewed research literature], we mean its free availability on the public internet, permitting any users to read, download, copy, distribute, print, search, or link to the full texts of these articles, crawl them for indexing, pass them as data to software, or use them for any other lawful purpose, without financial, legal, or technical barriers other than those inseparable from gaining access to the internet itself. The only constraint on reproduction and distribution, and the only role for copyright in this domain, should be to give authors control over the integrity of their work and the right to be properly acknowledged and cited."
Researchers engage in discovery for the public good, yet because of cost barriers or use restrictions imposed by other publishers, research results are not available to the full community of potential users. It is our mission to support a greater global exchange of knowledge by making the research published in this journal open to the public and reusable under the terms of a Creative Commons CC-BY license.
Furthermore, we encourage authors to post their pre-publication manuscript in institutional repositories or on their Web sites prior to and during the submission process, and to post the Publisher's final formatted PDF version after publication. These practices benefit authors with productive exchanges as well as earlier and greater citation of published work.
There are no article processing charges, submissions fees, or any other costs required of authors to submit articles to this journal.
Frequently Asked Questions (FAQs)
Submission Process
How often is the journal published? The journal typically publishes four issues per year (March, June, September and December). Typically, the spring issue is a special issue on a specific topic.
Who is JYD's target audience? The journal is intended for those who seek to bridge research and practice in either direction. JYD serves applied researchers and evaluators as well as practitioners who work in youth-serving organizations or the intermediaries that support them.
Where can I find author guidelines? You'll find author guidelines under About the Journal (see both Policies and Submissions). Sample articles are provided in Section Policies. Articles are submitted through the online system. You need to register on the site to submit an article. 
Does JYD have deadlines for submitting manuscripts? JYD accepts submissions on an ongoing basis. However, there are deadlines for special issues – please see the special issue's Call for Papers.
Review and Revision Process
Is JYD a refereed journal? All submissions undergo initial review by the editor. If advanced by the editor, Feature Articles, Research & Evaluation Studies and Program & Practice Articles undergo double-blind peer review. Resource Reviews and Thought Leaders Commentaries are editor-reviewed.
How long does it take for a manuscript to move through the review processes? This depends on many factors, including reviewer and author response rates. Anticipate a 6-9 month timeline from submission to publication.
Are there opportunities to serve as a reviewer? Yes, when you register at jyd.pitt.edu, please indicate your willingness to serve a reviewer, along with your areas of interest or expertise so submissions can easily be matched with appropriate reviewers. 
How do I resubmit my revision?  Include an explanation of how you have revised your article to respond to the reviewers' comments and suggestions. Revisions need to be submitted through the online system. That way we can better manage things, and you'll be able to track progress too. Please click on your submission, go to the Review tab, and under Editor Decision there is a field labelled "Upload Author."  That's where you can upload both your revision and your explanation. 
Access and Impact
Is JYD open access? Yes, all published articles are free for everyone to read and download. Thanks to our two co-sponsoring associations and a host of in-kind contributions, JYD does not charge any article processing or submission fees. Further, JYD articles are all published under a Creative Commons Attribution 4.0 license and the author(s) retains copyright.
Do JYD articles have DOIs? Yes, all our articles have a Digital Object Identifier (DOI), or a unique string of numbers and letters that permanently identifies and links to an article on the web.
Are JYD articles indexed? Yes, with our new publishing platform, all our articles are indexed and can be easily found by search engines like Google Scholar. In 2017 JYD selected for coverage in the Emerging Sources Citation Index (ESCI), a new database within Web of Science. In 2019, JYD was accepted into Scopus, the largest abstract and citation database of peer-reviewed literature.
How can I understand the footprint of my article? To understand how people interact with JYD articles, each individual article page shares PlumX Metrics around citations, usage, captures, mentions and social media. Track how your work is cited, viewed, bookmarked, shared and tweeted to help tell the impact story of your work.
Does JYD have an impact factor? Not yet. Two companies have competing bibliographical citation databases:
Impact Factor (IF) is a measure to assess journals indexed in the Web of Science. It is produced by Clarivate Analytics. In 2017 JYD was selected for coverage in the Emerging Sources Citation Index (ESCI), a new database within Web of Science that extends the universe of publications to include high-quality, peer-reviewed publications of regional importance and in emerging scientific fields. This is the first step in applying to the Science Citation Index, Social Science Citation Index and Arts and Humanities Citation Index. 
CiteScore (CS) is a new metric based on journals recorded in Scopus. It is produced by Elsevier. In 2019 JYD was accepted into Scopus, the largest abstract and citation database of peer-reviewed literature. This increases the visibility of the journal and validates the work produced.
Envision Yourself as an Author
For many youth development professionals the publication process can seem overwhelming. This 1-hour presentation sets you up for success by reviewing publishing benefits, obstacles and myths, and how to overcome common mistakes. You'll come away with five tips for getting started, understand the standard article components and what reviewers are looking for, and walk through the steps in the publishing process so you know what to expect. The presenters have extensive experience as journal authors, reviewers, and JYD editors.
JYD's Stance on Diversity, Equity and Inclusion
We, the journal editors and members of the Publication Committee, have worked together to create a new vision and mission statement and a set of values and recommendations to more fully reflect the importance of diversity, equity, inclusion, social justice, and an anti-racist approach to researching, understanding, publishing and practicing quality youth development. These efforts are not intended to narrow the types of manuscripts we seek but rather to ensure that all perspectives are welcome, reviewed appropriately, and published in ways that advance the field, enhance bridging between research and practice, encourage diverse voices, and ensure equity for all youth, their families, and their communities.
Our vision is a world in which all youth and communities are authentically represented in youth development scholarship and practice, and in which youth development scholarship contributes to repairing historical and current inequities. 
Our mission is to bridge research and practice by cultivating and publishing youth development scholarship with and for youth, practitioners, and researchers in pursuit of an equitable and just society in which all young people can thrive.
We value
The dignity, humanity, and value of every young person
Strengths-based approaches that lift up assets of individuals and communities
Human rights and equitable opportunities for all through the promotion of antiracist and social justice approaches, including racial, gender, and economic justice
Diverse scientific and systematic approaches to knowing and making meaning
Wisdom and knowledge gained through practice and experience 
Critical understanding of historical and current intersecting systems of oppression
Different types of scholarship, including the scholarship of

Discovery
 Integration including synthesis across disciplinary perspectives,
Application and engagement, and
Teaching and learning processes

Working in partnership with and on behalf of practitioners and researchers and the diverse youth, and families they serve and study
Partnership approaches that equitably involve practitioners, researchers, youth, families, and cultural perspectives 
Expanding the authentic understanding of youth and their contexts as part of youth development scholarship
Constructive and critical discourse across diverse perspectives in order to enhance and advance youth development approaches, programs, and theory
Open access for all authors and all users 
Sponsors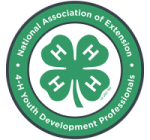 The National Association of Extension 4-H Youth Development Professionals (NAE4-HYDP) is the founding and financial host of the Journal of Youth Development. NAE4-HYDP is the professional organization for those dedicated to promoting, strengthening, enhancing and advocating for the 4-H youth development profession. The Association is an internationally recognized, non-profit, non-partisan association of professional youth development educators. NAE4-HA is one of the largest professional associations for youth development workers with a diverse membership of nearly 4,200 youth development professionals.  Learn more at nae4hydp.org.

The National AfterSchool Association (NAA) is proud to partner with NAE4-HYDP to bring you the Journal of Youth Development. The mission of the National AfterSchool Association is to foster development, provide education, and encourage advocacy for the out-of-school-time community. The Journal of Youth Development is part of our Bridging Research, Policy and Practice Committee's ongoing commitment to bringing the best to afterschool.  NAA is the membership association for professionals who work with children and youth in diverse school and community-based settings to provide a wide variety of extended learning opportunities and care during out-of-school hours. Our members include afterschool program directors, coordinators, sponsors, front-line staff, school leaders, principals, teachers, paraprofessionals, board of education members, non-profit leaders, advocates, community leaders, policymakers, researchers, and more. Learn more at http://naaweb.org/
Special Thanks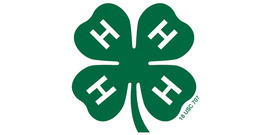 The Journal of Youth Development Publications Committee is especially grateful to National 4-H Headquarters at the National Institute of Food and Agriculture and National 4-H Council for their support of the youth development field and the Journal's efforts to bridge research and practice.  Without their support and the efforts of NAE4-HA the Journal of Youth Development would not exist. 
Annual Sponsors
The following organizations have provide special gifts of $500 or more in the current fiscal year to support the mission of the Journal of Youth Development. The Publications Committee is grateful for their support and engagement in this important work.
Institute for Applied Research in Youth Development, Tufts University
The Institute for Applied Research in Youth Development is a laboratory within the Eliot-Pearson Department of Child Study and Human Development at Tufts University. The Institute has the mandate and goal to be a center of excellence for the conduct and dissemination of top-tier scholarship and for the education and professional development of graduate and undergraduate students interested in enhancing the lives of diverse children, families, and communities. 
Journal History
The National Association of Extension 4-H Youth Development Professionals (NAE4-HYDP), in cooperation with several partners, established the Journal of Youth Development - Bridging Research and Practice in 2005, with the first issue published in 2006. NAE4-HYDP is one of the largest professional associations for youth development workers focused on 1) professional development, 2) creating an inclusive and supportive network, and 3) integration of scholarship, research & practice.  Its current membership is over 4,000, most of whom work with Cooperative Extension systems and land grant universities.  Members come from all 50 states and several territories and work locally or at county, state, and national levels.  Many are directly related to the 4-H youth development program that serves over six million youth in virtually all counties of the United States and many territories.
NAE4-HYDP is an independent 501c6 but formally associated with the Cooperative Extension System of land grant universities and colleges as well as the United States Department of Agriculture (USDA).  Other professional associations cover the family, community, and agricultural aspects of Extension. In addition, it is associated with the 4-H youth development program which is a multi-level public-private partnership serving over six million youth annually supported by 40,000 volunteers (see National 4-H Headquarters and the National 4-H Council websites for additional details).
The journal was created as a way to provide a refereed publication designed to enhance knowledge of matters of current interest to professionals in youth development and help accommodate the growing number of youth development professionals who sought to publish as a way to contribute to the field. The Research and Evaluation Committee of the NAE4-HA, together with active collaboration from a National Program Leader in Youth Development Research from the United States Department of Agriculture's Cooperative State Research, Education and Extension Service (now known as the National Institute of Food and Agriculture) began meeting to discuss the journal in summer 2004 and plans began in earnest to formulate the journal's structure in the fall of 2004.
The intent of the journal's founders from the beginning was for the editorial board (now known as the Publications Committee) to be multidisciplinary, include leading scholars in the field of youth development research and practice, and include members from both within and outside of the Cooperative Extension system. Nominations for members of the first Editorial Board were solicited from the NAE4-HA Research and Evaluation Committee.